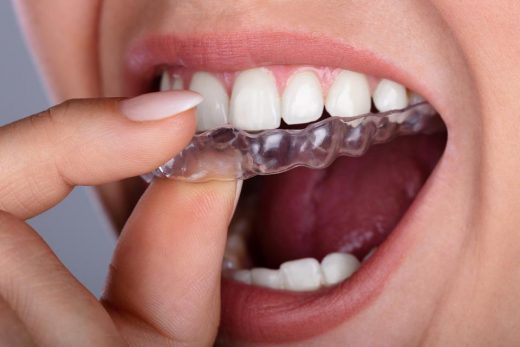 Many people with imperfect teeth may feel it's something they have to be satisfied with for life. Fortunately, a visit to your local dentist can see you armed with the knowledge of many different straightening options available. One of those options is Invisalign.
Invisalign is a custom-fit applicator that straightens your teeth over time using the same principles as traditional braces. However, they have many advantages over their metal counterparts. Read on to find out more about Invisalign and why it could be right for you.
Invisibility
One of the more obvious Invisalign benefits, especially when you compare it to traditional braces, is its invisibility. Even while you're slowly straightening your teeth, no one will be any the wiser. Invisalign is a clear tray that doesn't detract from your face. There are also no wires or brackets. Therefore, if you don't have any dramatic straightening to complete, Invisalign may be right for you.